Delivery Zones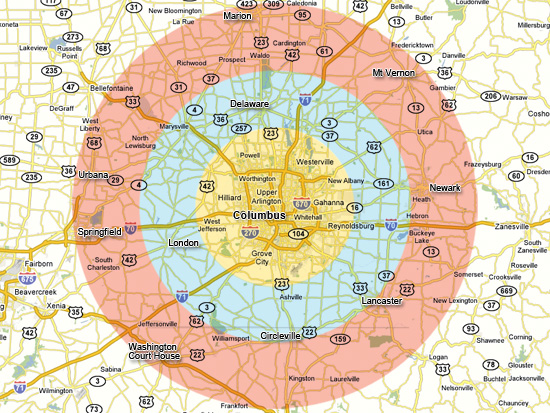 We offer delivery and pickup service to our customers! We will provide you a quote based on this map. Our staff will determine the delivery & pickup fee based on this chart, to be added to your quotation.
This map is a general representation of the zones that we will delivery to. The fee is not published here, and this map is for reference only. We apologize for not posting the charges, but because delivery conditions always fluctuate (Especially the cost of fuel) "Delivery Charges" fluctuate accordingly.
Longer trips are P.O.A. and based on zip code to zip code routing using

We appreciate the opportunity in quoting your project and look forward to serving you.